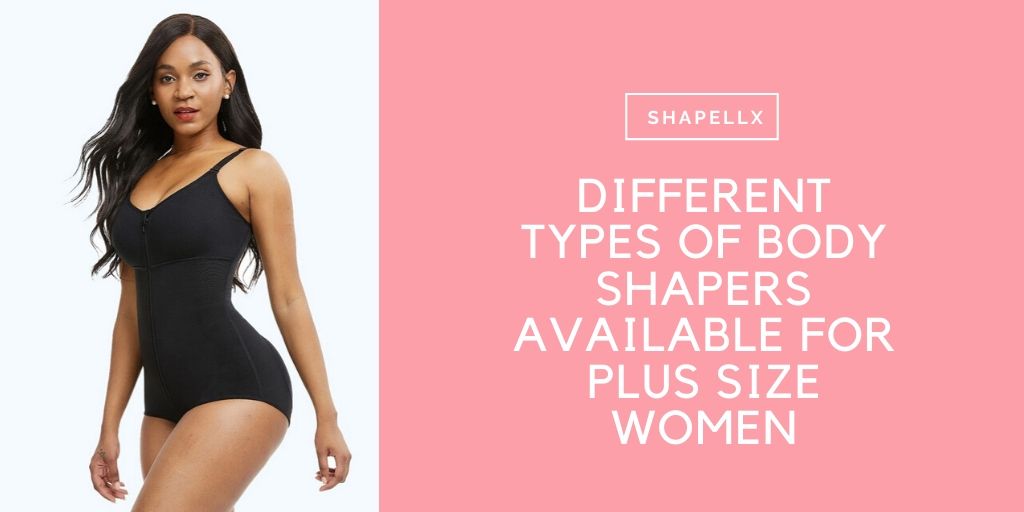 Most of us full figured women are not ashamed of our natural curves – whether it be in the butt, breasts, hips or waist. However that doesn't mean that we too don't need a quick nip and tuck every now and then when it comes to looking extra cute in a particular outfit. This is why I love all types of plus size body shapers. Not every brand provides them, but the ones that do have designed them just right! like the one in Shapellx shapewear.
With a size of 41-35-46 and 5 feet 8 inches, this is clearly a woman who is curved, so there is no spandex in the world that is strong enough to completely hide the derriere or give a slight 24 inch waist. But (and this is big but), many types of body shapers for plus size women are perfect for reducing the inches of every part of your body that you need the most – giving you a plus size Gisele figure!
So here's an overview of the different types of body shapers and what they do:
Best Shapewear for Tummy Control: These body shapers drastically reduce the size of your stomach, giving the appearance of a flat tummy under your clothes.
Bodysuits: These are also known as a one-piece body shapers. Body suits start from the breast and control all the way to your knees!
Body Briefers: These also contour the torso, starting from the breasts, down to the stomach, waist, hips and derrière.
High Waist Shapewear Shorts: These are perfect for smoothing and slenderizing the thighs and/or calves. You can wear these under trousers or jeans and still feel comfortable.
Panty Girdles: These shape your bottom, hips and waist, giving you the perfect proportions for a sexy tight skirt.
Shapewear Camisole: A lightweight control tank, these are designed to be worn all day smooth under your top
Padded Panties: Like the name suggests, padded panties work by turning a potentially sagging, somewhat out of shape flat bottom, into a perky, bootylicious peach.
Waist Cinchers: This shaper is perfect for trimming that waist by inches and flattening that stomach, giving you an hourglass figure
As you can see there are a wide variety of shapewear to choose from that cater to your every need. Plus size body shapers usually go up to a size 5XL and in many colors. When purchasing shapewear, be sure to by the size that you currently are and not the size you would like to be. This will allow you the comfort to wear your undergarment all day and still achieve a more streamlined silhouette.
Related Posts