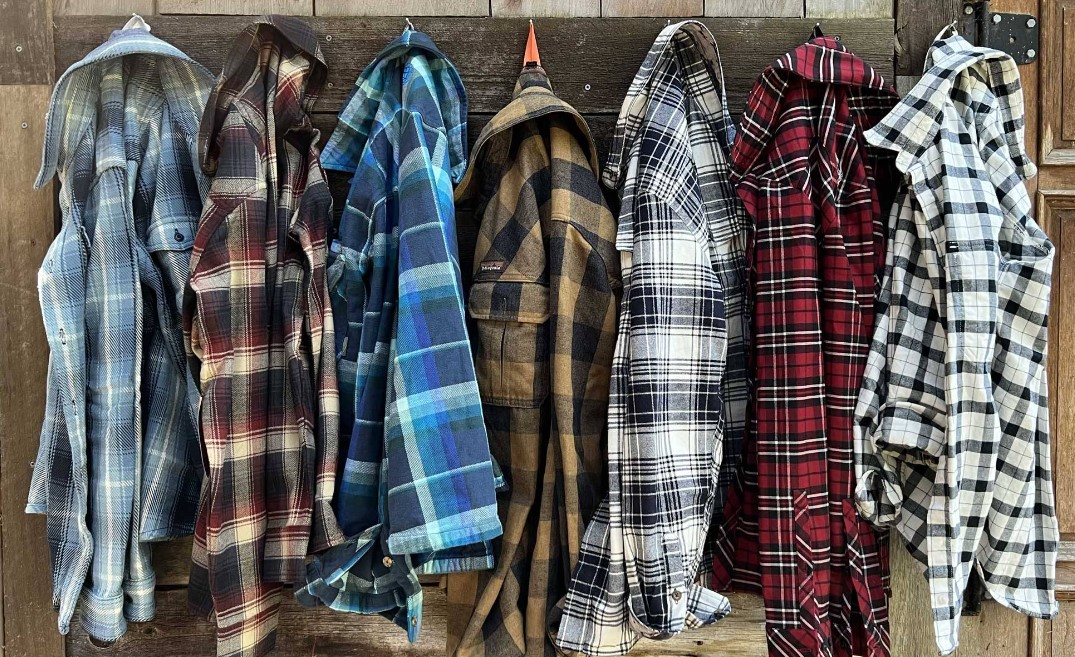 Some clothing should never be compromised and should be there in your wardrobe no matter what and flannels for men are one among them. The flannel shirts are the perfect material for a comfy day out or layering. This is the reason why this is referred to as an easy-to-wear shirt for men. It has been loved by men since time immemorial for its warmth and durability. The Flannels were one of the best clothes during wars and revolutions. Among others, the mens flannels by Brixton have a separate place in everyone's heart. So, let us dive a bit more into the details and discover it. 
What Exactly is a Flannel?
Well, when someone says Flannel you should always look for its material rather than pattern. The shape of a flannel shirt is very much similar to that of a plaid. So you should focus more on the quality. The Flannel is nothing but cotton or wool that is brushed thoroughly to give it its fuzzy texture. Some Flannel may not be brushed or only brushed on one side. However, the thick material makes the shirts perfect for winter. 
How can you wear flannels? 
The Flannels have come a long way from being the wardrobe essential of the Nirvana-obsessed teenagers to everyday fashion wear. It is a very relaxed piece of cloth that has proven itself through the test of time. As this is casual wear, you can try to pair it up with denim jeans and canvas sneakers for that upgraded look of the 90s. And if you want to go for a smart-casual look, you can wear it with tailored trousers and leather loafers. However, the ultimate choice will be yours. 
The Best Flannels of 2023
Time has played a great role in the evolution of flannel shirts. From giving a warm and cozy feeling, it has also proven itself to be one of the most unique style statements of the year. So let us have a look at the best flannel shirts of this year:
Heavyweight Flannel Shirt
This is made by ISTO which is a prestigious Portuguese brand. This is made with 100 percent premium cotton that is fuss-free. History has proven that this piece of cloth has been loved by people time and again.  
Bowery Flannel 
This pattern of flannel has been one of the bestsellers by Brixton and that too for 10 years. They did not change the true pattern though and kept making shirts keeping the 1940s silhouette in mind. The only thing that got changed is the creative and innovative fabrication techniques. 
Pair the men's flannel by Brixton with a T-shirt and jeans or your favorite pair of slim-fit pants and voila you are good to go. You can style it up for parties as well as casual get-togethers depending on your aesthetic.  
Wrapping Up
In this blog, we have tried to cover everything that you should know about flannels. We have talked about everything starting from the basic features of flannels to some of the best flannels of this year. Flannels can never go wrong. It is one of the most hyped-up clothing garments among men. So, if you are in confusion as to what to wear for a casual day out, you can blindly opt for a flannel. If you still have some confusion, be sure to leave them in the comments below and we will try to answer them as soon as possible. Also, share this with other men so that they can upgrade their wardrobe and sense of fashion. You can also bookmark this page for future reference!
Related Posts