Spring is just around the corner, and if you're like most women, you're already looking forward to warm-weather clothing. As we near the end of an especially cold Polar Vortex-enhanced winter season, thoughts are already drifting to sunny days and lighter wardrobes.
If you're considering a wardrobe overhaul, you're likely wondering what some of this spring's biggest fashion trends will be. Here are some of our top picks.
Bell Sleeves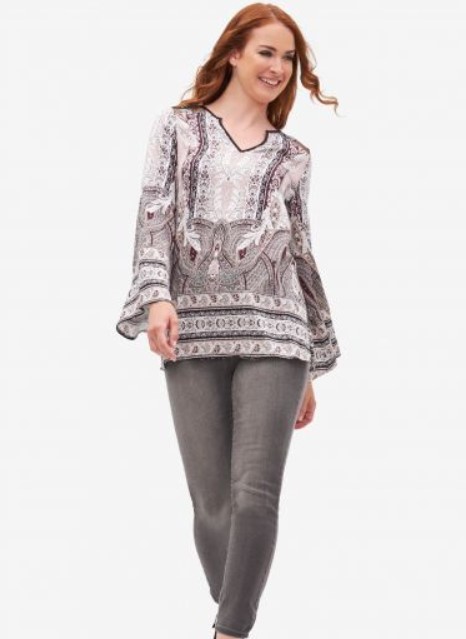 Lightweight bell-sleeve blouses are a funky throwback to generations past. This is a look reminiscent of the flower child in all of us and is the perfect way to make a peace-loving statement this spring.
With the airy feel of bell sleeves, you can gain comfort and style all in one place. The best part? They're perfect for office workdays or weekends at the beach!
Bell-sleeve shirts also come in a variety of styles and fabric types, so you can always find something to match your mood.
Cropped Pants with Details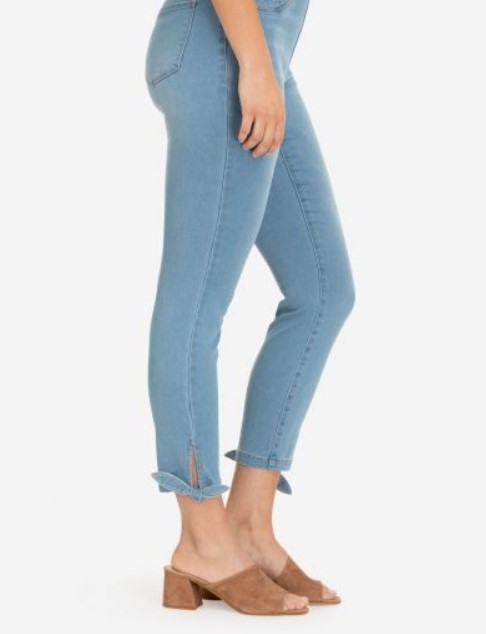 Cropped pants are going to be big this upcoming season, creating a seamless blend of comfort and style.
Added flair, like knot-details, will only make this wardrobe choice all the more appealing as you mix and match with your favorite blouses. Finish the look with a simple pair of flats for a fun, polished look.
If knot details aren't your thing, don't worry. Sequins, embroidery, and other added flair are out there, too, waiting to be discovered.
Boho Prints
Bohemian-inspired prints are sure to be a hit in the coming months. Dig into your funky side with looks that scream out for fun in the sun.
When you're attending street dances, spring carnivals, and festivals, this look lets everyone you meet know that you've come to have fun.
Pair these prints with a fun hairstyle and some bold makeup, and you'll be the life of the party.
Hooded Vests
If you're looking for a spring style that is the perfect cool or rainy weather comfort item, look no further than a good hooded vest. These pair well with dress clothes or casual items (or just lounging around in your pajamas).
Look for one with deep pockets and a warm inner lining to carry into summer for late-night parties and fun on the lake.
Printed Jeggings
Pull-on printed jeggings have become a wardrobe staple for many on-the-go moms and fashionistas. When matched with an oversized top and a simple pair of flats, they can look surprisingly elegant. That's how we know you'll want all the jeggings you can get your hands on.
Find All This and More
If your creative fashion sense is feeling inspired, go ahead and dig into online catalogs and ezines for more classy, fun spring fashion ideas. With warmer weather nearly here, it's only a matter of time before you'll be free to bust out your new, stylish wardrobe.
Happy shopping — we know you'll be happy with this year's selection of women's spring style fashions.
Related Posts